We are constantly inspired by the supreme talent of the youth right here in Mzansi. Which is why we push the Yogi Sip brand as a platform to show off their work for the world to see – because when young people thrive, so does our nation.
ELEVATING THE YOUNG CREATORS OF TODAY
We dedicate the month of June every year to the youth with a series of projects that build hype and opportunity for all young creators. From collabs on our packaging to hosting unforgettable events, see what we've done so far.
Looking for inspiration? Start here.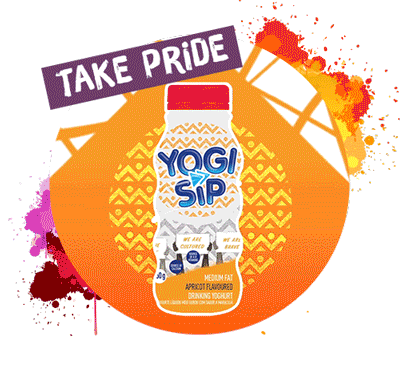 TAKE PRIDE
A Yogi Sip collaboration with Masonwabe Ntloko
Masonwabe uses his craft to explore themes of heritage, tradition, and African spiritualism as they relate to the environment young people in South Africa find themselves today.
Inspired by African textiles, his design pays homage to tradition, while arms raised in protest speak to the irrepressible ambition of today's youth.
This year, the brand took it a step further and released a 4-part video series that tells Masonwabe's story and what inspired him when creating this year's pack. Hosted on Yogi Sip social pages and the website.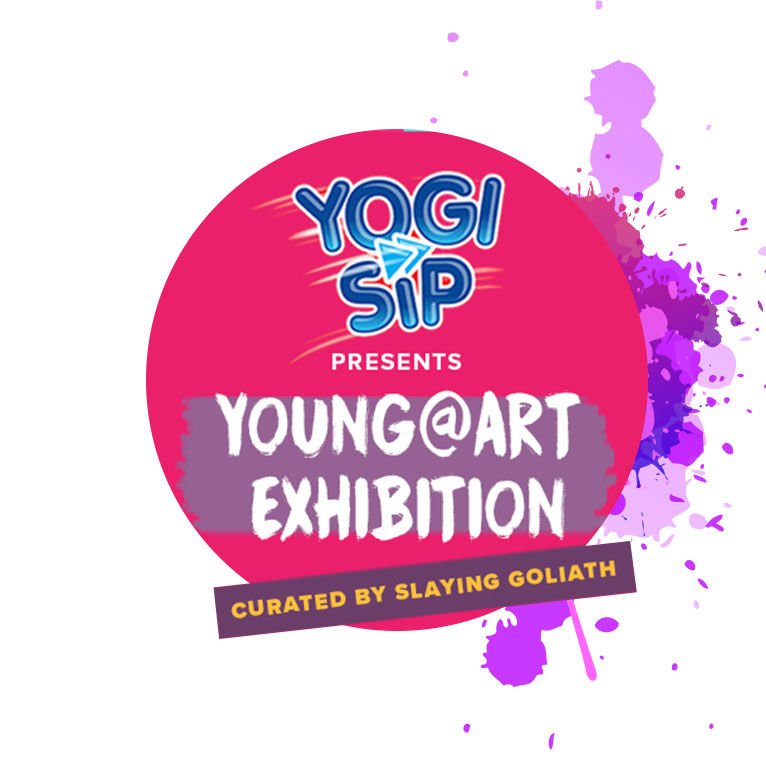 YOUNG@ART EXHIBITION
An exhibition celebrating youth talent in South Africa
Every year young South African artists a get chance to exhibit their work at an event hosted by Yogi Sip on June 16th. Of the participants, a winner gets selected to win a R10000 cash prize and design the Yogi Sip limited edition Youth Month pack for the following year.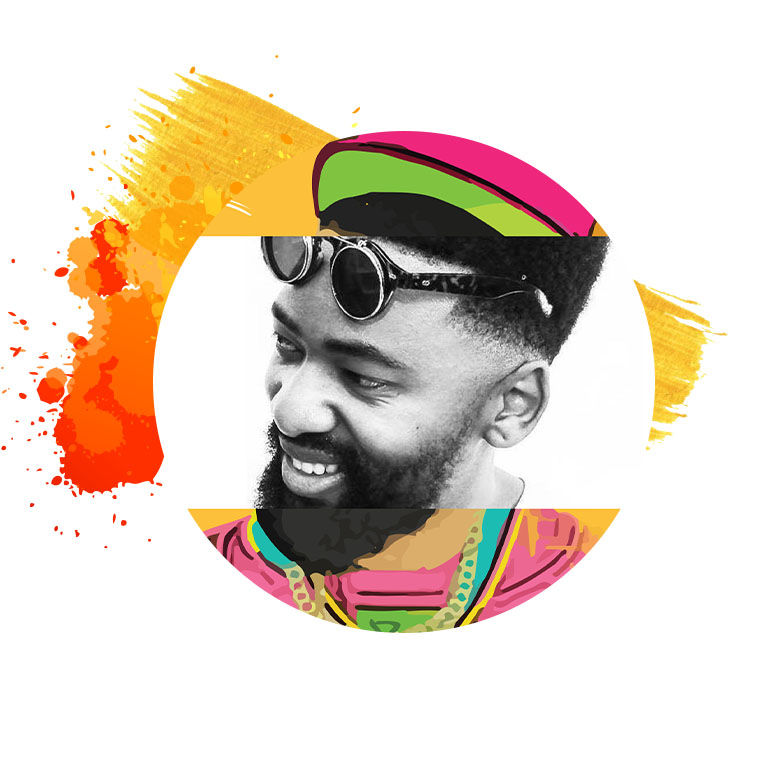 2019 Sip 'n Slay
A Yogi Sip collaboration with Slaying Goliath
Creative designer and illustrator, Slaying Goliath, best known for his Run the World and Davetionary series, collaborated with Yogi Sip on a limited-edition Youth Month product pack. True to the importance of words to his style, Slaying Goliath used no less than 10 motivational quotes over the various bottles of your favourite Yogi Sip flavour.
"Never stop working on the biggest brand, you", "Craft your work and stay true to yourself. Always." and "Slay in your lane and believe in your true purpose" are just some of the quotes to have influenced his approach to life and design.