Are you ready for a SNAX attack?
Try the new SNAX 6x100g, small in size, BIG ON flavour! Exciting snacking times ahead for kids with affordable quality SNAX dairy snack"
Snax is a tasty & fun-filled dairy snack for kids, launched in 2009. It's the perfect snacking companion available a three delicious flavours.
Strawberry I Banana Toffee I Mixed Fruit Flavours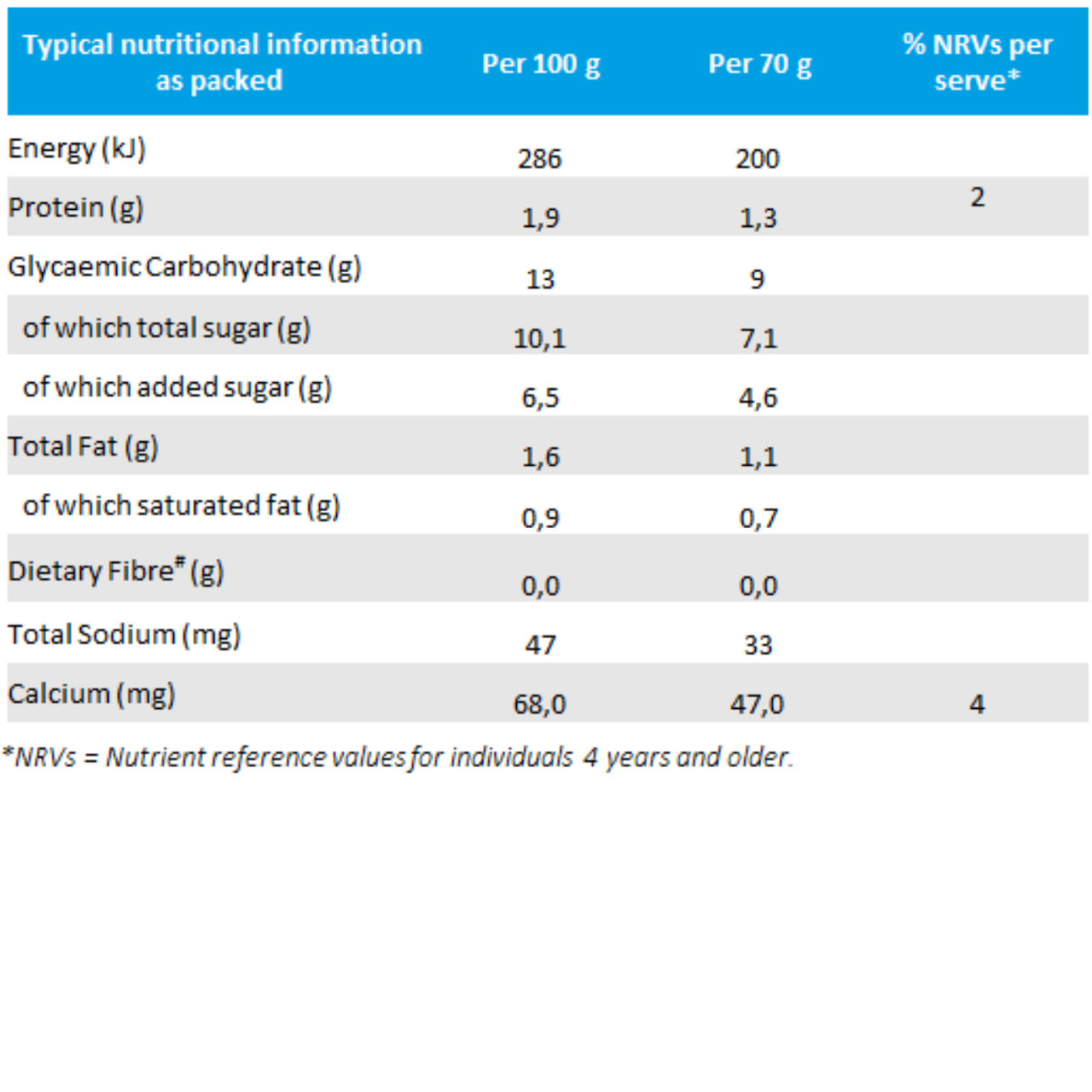 LOW FAT DAIRY SNACK
INGREDIENTS
Low fat milk, sugar, reconstituted whey powder, sugar, thickeners (maize starch & gelatine), yoghurt cultures (Streptococcus thermophilus and Lactobacillus bulgaricus), flavouring, preservative (potassium sorbate), colourants
ALLERGENS
Cow's Milk