Day One 2021
Desk Campaign
Danone Creates Desks made from Recycled Plastic to Aid Pre-Schools with Social Distancing
Launched in 2018, the Day One Campaign has become an annual initiative to increase awareness aroundthe positive contribution good nutrition makes to school performance with Nutriday Junior yoghurt which offers a source of iron, zinc, vitamins A, B, D and E for developing a strong mind and supporting immunity.
In 2021, we are taking our concept further to align our One Planet. One Health vision, which reflects our belief that the health of people and that of the planet are interconnected and both need to be protected and nurtured.
"It's a natural fit to provide aid to our little Nutriday Junior consumers and to provide this assistance in the community that we serve" -  Kid Nkantsu, Operations Director of Danone South Africa. 
Danone has taken on the challenge to provide desks to thirteen preschools schools,The desks promote social distancing between the learners when in class. What also makes these desks unique, is that they are made from recycled yoghurt cups!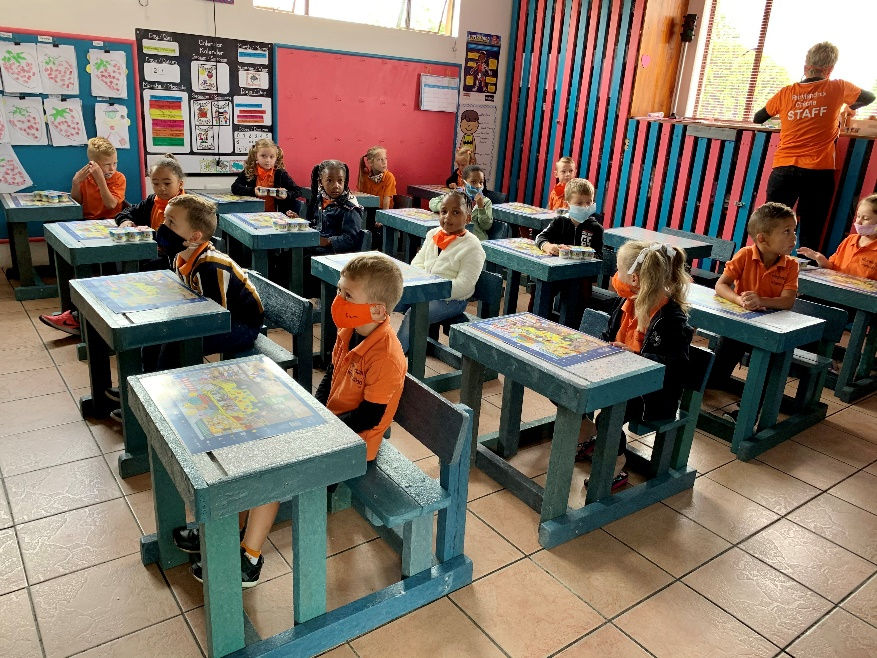 The equivalent of 914 of the Nutriday 1kg tubs go into making the desk frame and 245 of the yoghurt six-packs go into the top, to make this beautiful strong, durable desk.
The desks are designed under the supervision of an occupational therapist for children aged four to six and are not only a safe place to learn how to read and write, but to eat as well.
These under resourced schools will collectively receive 500 desks made entirely out of recycled plastic. The desks serve the dual purpose of providing resources in need while diverting plastic from landfill. In the COVID context, these desks also promote social distancing, and encourage a safe learning environment for preschoolers to thrive. Through this Day One initiative, the yoghurt manufacturer will transform 19 tons of waste into school desks.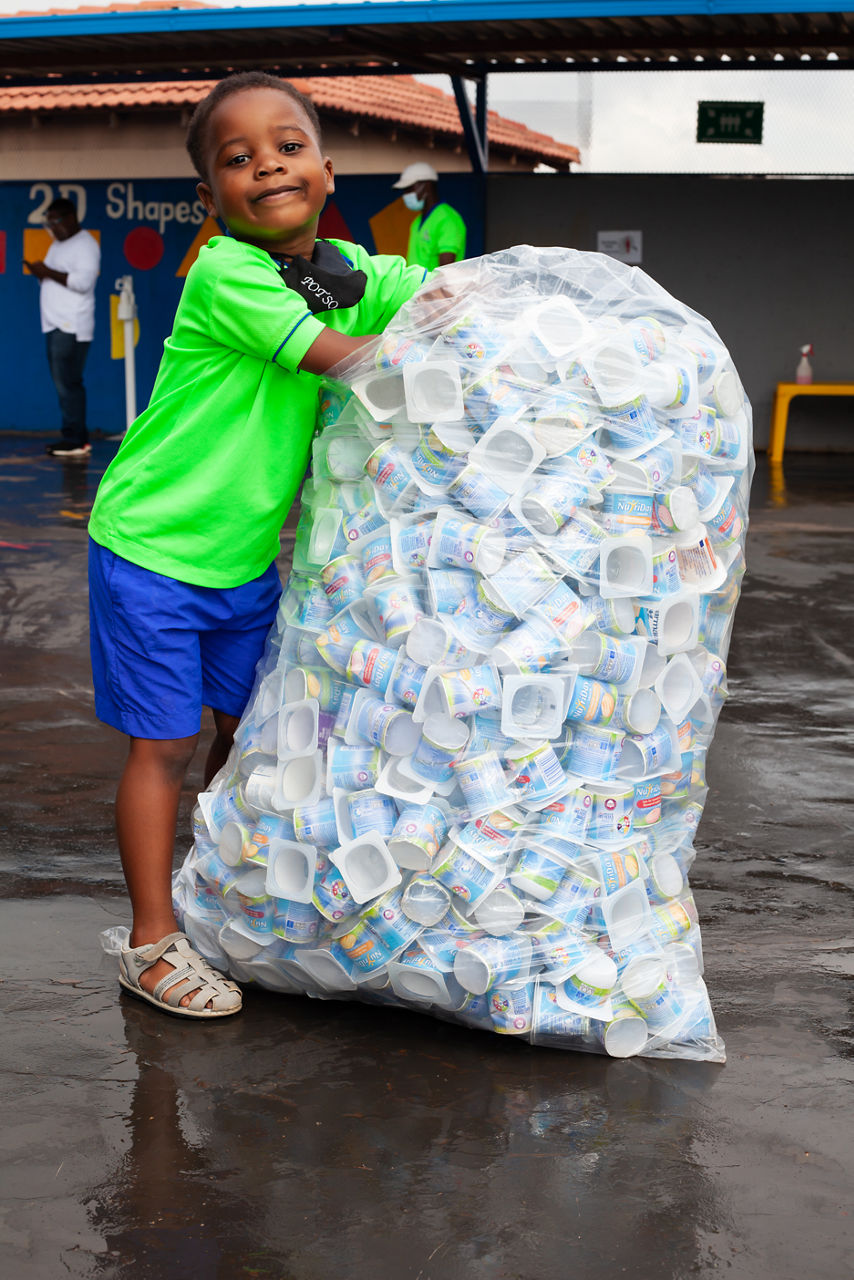 The preschools receiving the desks enter a yoghurt tub collection programme to collect the material to create another 270 desks for other schools in need.  In this way, the habit of recycling and protecting the planet is entrenched in these young learners.  
"We hope that our commitment will encourage others in the industry to make collective progress towards ensuring that all plastic packaging is fully recyclable and recycled."  - Kid Nkantsu, Operations Director of Danone South Africa. 
The Day One campaign is a kickstart to a broader movement in which more partners contribute to the initiative.
By making careful choices, we influence the health of our children and of the environment. We make choices every day. Sometimes we make these choices without realizing the significant impact they have on our lives. Every time we buy. Every time we eat. Every time we drink, we vote for the world we want to live in. We encourage parents and learners to Choose Well, to protect their health, and that of the planet.
Follow Danone SA on Facebook and Instagram for tips on how you can Choose Well to support your child's health as they go back to school and join the recycling movement to protect the health of the planet.