IRON IS ONE OF THE MOST IMPORTANT NUTRIENTS FOR GROWING CHILDREN, AND MANY CHILDREN DO NOT GET ENOUGH IRON DAILY.
Iron has many functions in the body and is especially important for children as its main role is to help support growth and development.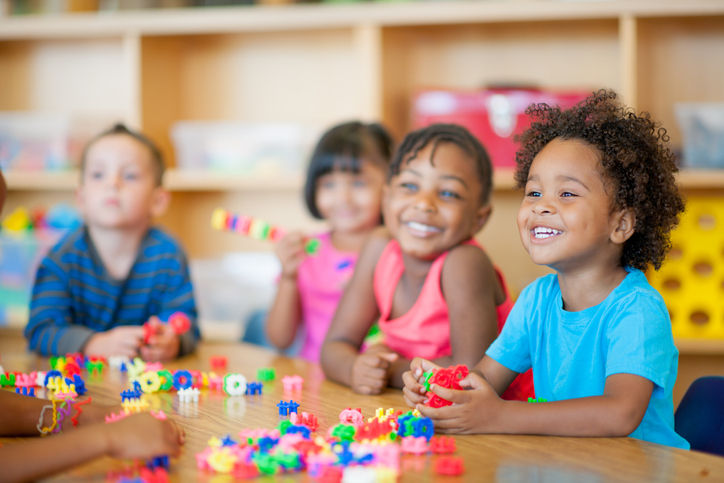 Eating enough iron everyday helps to support: 
Brain development (child's ability to concentrate and learn)
Motor development (child's physical growth and strength)
Production of blood cells (preventing anaemia)
Immune function (defence against illness and diseases)
For this reason, giving your child iron rich foods is essential to help them reach their full potential. Include iron rich foods into your family's meal plan throughout the day: in the morning for breakfast (like oats with Nutriday Junior yoghurt and honey), for lunch (like an egg and mayo whole wheat sandwich) and for dinner (chicken with vegetables).
Here are some foods which offer a source of iron:
Beef (minced beef for smaller children): 2.8mg per half cup
Dried beans and lentils (add these to stews, soups and casseroles): 2.6-3.3mg per half cup
Dried fruits (add raisins and dried fruit to lunch boxes for snacking): 1.1-3.2mg per ¼ cup
Poultry (include chicken mayo sandwiches or chicken drumsticks in lunch boxes): 3.3mg per drumstick
NutriDay Junior yoghurt (perfect as part of breakfast or as a snack during the day): 2.7mg per 75g tub
Spinach (include spinach along with a variety of vegetables to the diet): 3.2mg per half cup of cooked spinach
Whole wheat foods (like whole wheat bread and pasta): 2.4-3.4mg per half cup or per 2 slices
Potato skins (cook and eat potatoes with their skin): 1.2mg per half cup of potatoes
Vitamin C is also an important nutrient that helps iron get absorbed into the body. Vitamin C is found in fruit and vegetables. Remember to aim for at least 5 servings of fruits and vegetables in your child's diet each day.
Food sources of vitamin C:
Oranges
Strawberries
Kiwis
Spinach
Bell peppers
Broccoli 
Also be aware of certain foods that may prevent the absorption of iron.Try to consume these foods between meals so that they don't affect your child's iron absorption. For example, have tea during snack times and not with meals.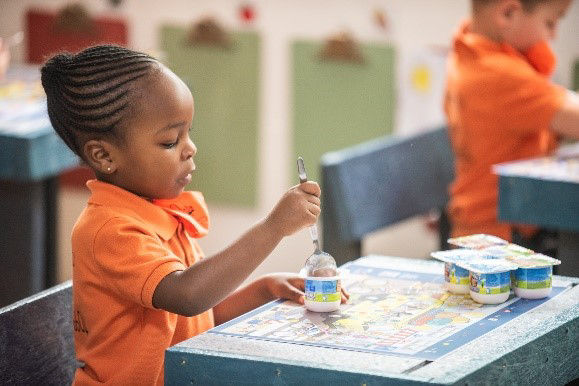 NutriDay Junior is the only yoghurt in South Africa that contains a source of iron and zinc, supporting your child's mind and immunity. This yoghurt is designed especially with pre-schoolers in mind, made from full cream milk to help your child feel fuller for longer. It can be enjoyed as a snack or as a breakfast food and fits well in most lunchboxes!
Stuck for lunchbox ideas? No problem! Download our handy lunchbox guide to increase your child's iron intake. 
A balanced lunchbox filled with nutritious foods is important for growing children.