THE STRENGTH BEHIND NUTRIDAY.
For 14 years, NutriDay has been serving spoonfuls of vitamin-packed, mineral-filled yogurt to South Africans to increase their health and build their strength. But why do we do what we do? Well, we're inspired by the strength of mothers. They're the engine of progress in our nation. Despite many obstacles, they do all that they can to invest in the future of Mzansi through our beloved children. We're encouraged by the way moms strive to build a better tomorrow and we want to help in every way that we can.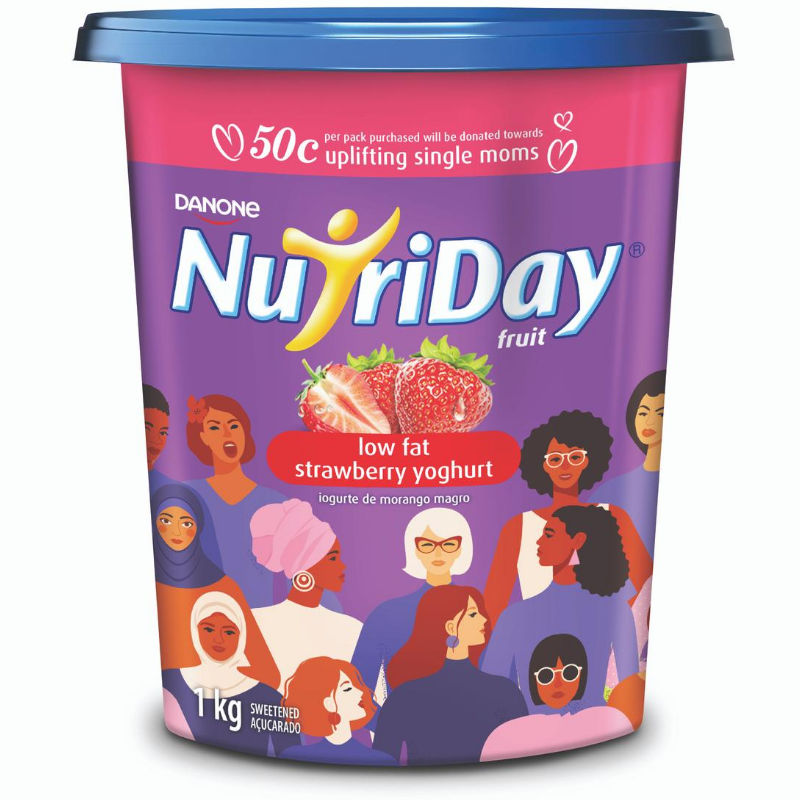 The Limited-Edition pack is born out of a desire to help unemployed moms build a better future, not only for themselves but for their children too. That's why 50c from every limited-edition pack sold goes directly to The Clothing Bank which has been helping unemployed mothers financial gain independence since 2010.
This campaign allows everyone to get involved easily and support unemployed moms through The Clothing Bank. We know that helping mothers has a direct impact on the future of our nation, so, when we say "Our future depends on her", we genuinely mean it. The only way we can move forward is to get behind the women who nourish the minds, hearts and souls of South Africa's children.
The Clothing Bank helps unemployed mothers by partnering with South African retailers which donate their excess stock to the organisation. Moms are then taught to sell the clothing through a two-year program, which moulds them into self-employed business owners. Last year, The Clothing Bank helped 760 unemployed moms become independent business owners. Collectively, they made a profit of over R38 million, giving them both financial freedom and hope for the future.

FROM STRENGTH TO STRENGTH.
Take a look at some of the clothing bank's success stories. Over 10 years, they've helped several women find their feet and provide for their families.